Economic Deck Oven
This style of gas oven is suitable for shopping malls, supermarkets, bakeries and more. It is especially suitable for baking cakes, moon cakes, pastries, bread and other foods. The baked product layering, no deformation, uniform color, bright light and low water loss all make this an ideal oven for the best baking results.
Product Features
1. The gas deck oven has a double layer heat preservation, a wide glass window and lighting equipment.
2. An extra wide and deep hearth makes it suitable for various baking try sizes.
3. An automatic flame extinguishing safety valve is used in case of accidental flames.
4. The digital display thermostat prevents overheating.
5. Automatic temperature control and time alarm make baking easy.
6. Protection is in place for overheating.
7. According to special requirements, this can utilize baking stones and steam.
Product Parameters
| | | | | | | |
| --- | --- | --- | --- | --- | --- | --- |
| Model | Capacity | Power supply/Tray size(mm) | Voltage &Power | N.W/G.W (KG) | Machine size (cm) | Packing size(cm) |
| YXY-20AS | 1 deck 2 trays | gas,400x600 | 220V/100w | 120/140 | 124*87*55 | 132*95*65 |
| YXY-30AS | 1deck 3 trays | gas,400x600 | 220V/100w | 140/160 | 165*94*66 | 173*102*76 |
| YXY-40AS | 2deck 4 trays | gas,400x600 | 220V/200w | 220/250 | 124*87*105 | 132*95*115 |
| YXY-S-60AS | 2 deck 6 trays | gas,400x600 | 220V/200w | 290/320 | 165*94*132 | 173*102*142 |
| YXY-60AS | 3deck 6 trays | gas,400x600 | 220V/300w | 290/330 | 124*87*151 | 132*95*161 |
| YXY-90AS | 3deck 9 trays | gas,400x600 | 220V/300w | 430/470 | 165*94*170 | 173*102*180 |
Detail Display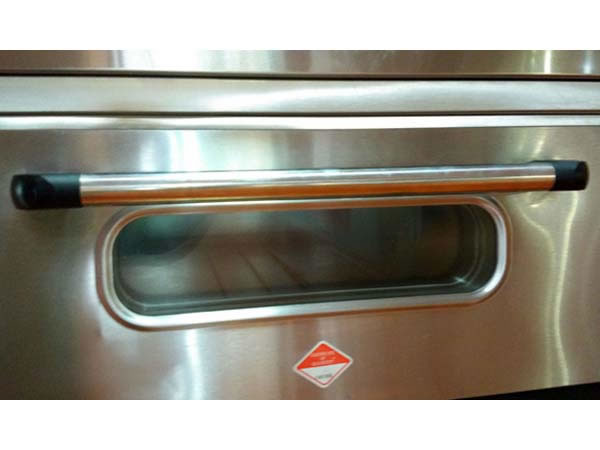 1. Door and handle:
With an easy to substitute and easy to clean and double pane glass, the inner pane is a low emission type. Through the glass of the door oven, users can see that baking situation in order to judge the baking time.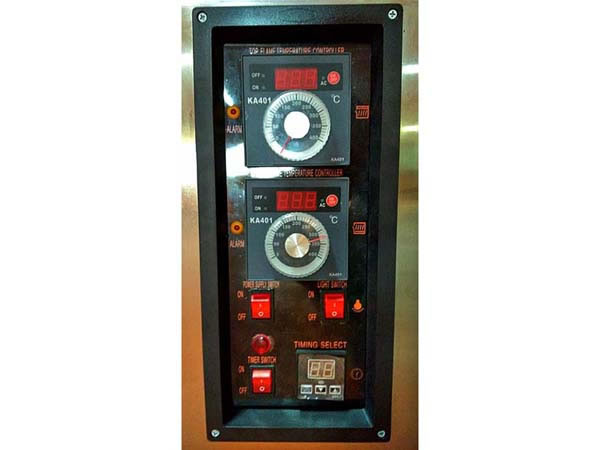 2. English control panel:
The top and nether frame have temperature control, a power supply switch, a light switch, timer switch, timing selection and easy to operate design.
3. Main spare parts:
The main electronic components and blower are manufactured by internationally known Chinese electronic accessory manufacturers.
4. The cooking chamber is sealed and built with an aluminum plate on its sides, providing a longer service life and a brighter interior.
5. Baking range: bread, toast, hamburger buns and more
6. The cooking chamber utilizes 400x600mm trays, and stone or steam cooking accessories are available.
Packing & Shipping
FAQ
1. Can you introduce your company, and what is your scope of business?
Southstar was founded in 1991, and is located in the Bai yun District of Guangzhou, China. We are a specialized manufacturer of bakery ovens, such as gas ovens, electrical ovens, convection ovens, rotary ovens, pizza ovens, proofers, sheeters, toast molders, mixers and more.
2. What countries do you export to?
We have exported products to different regions, including Southeast Asia, the Middle East, and Africa. A few locations include Malaysia, Vietnam, Thailand, Dubai, Pakistan and Singapore. In the future, we look forward to developing a European market as well.
3. Have you participated in any international exhibitions or the Canton Fair?
We participated in the IBA 2009 and 2012, as well as the Indonesian food and packaging exhibition. We have taken part in the Canton fair every year since 2004.
4. How long is the machine warranty? How do I repair the machine if problems arise?
The warranty is one year. We will send spare parts upon initial delivery. These parts are equal to 1% of the overall machine value. If a problem arises, we will send replacement parts so long as you send us pictures of the part in question. For any problems, please dial the 24 hour hotline at 4006 233808. We will make sure to give you quick and efficient service.
5. What kinds of payment do you accept?
We accept T/T, L/C, D/P, D/A. We prefer T/T, as the other method will charge the buyer a bank fee.
6. Do you arrange for shipment to the buyer's country?
Yes. We will arrange sea shipment, but all ocean freight and customs fees are the buyer's responsibility. We accept Ex-works factories, FOB in Guangzhou, and CFR destined ports.